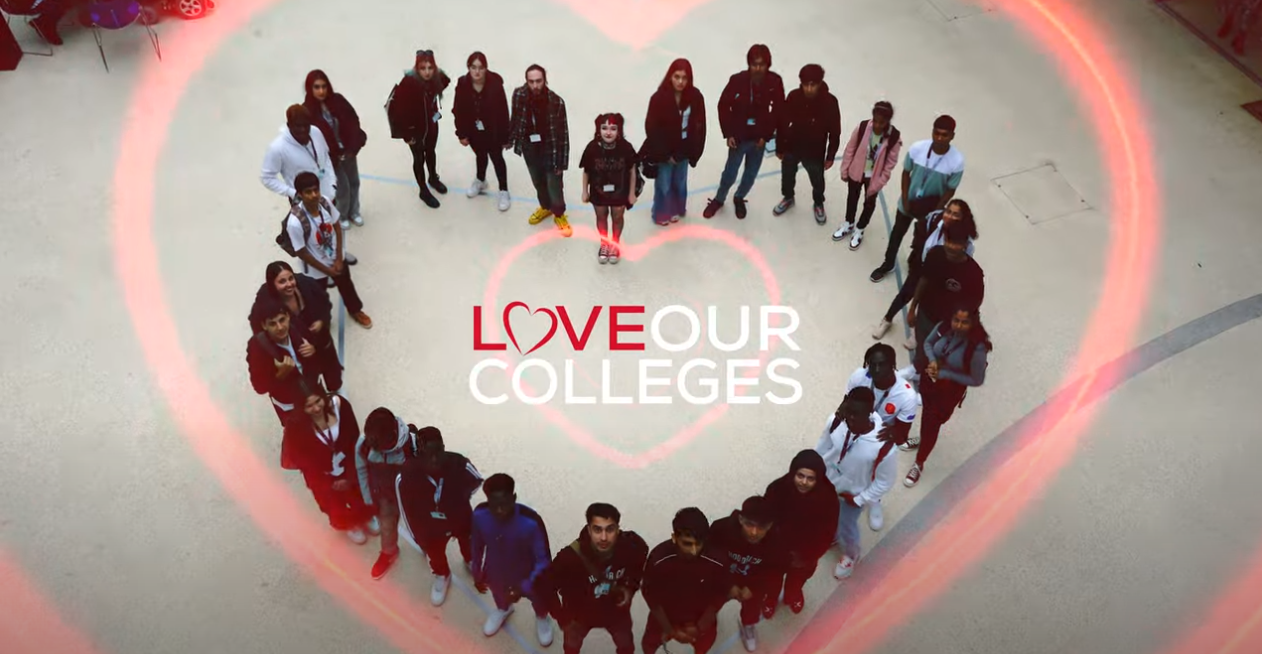 We are thrilled to announce that we are the winners of the #ShowYourSkills competition, as part of Colleges Week celebrations, run by the Association of Colleges.
#ShowYourSkills, organised by Association of Colleges and sponsored by Irwin Mitchell, gives colleges an opportunity to showcase the brilliant work they do every day.

The standard of entry this year was extremely high, with colleges across the country showing off their skills, from hairdressing to hospitality, construction to performing arts, and so much more.
Colleges Week, now in its sixth year, is an annual celebration recognising the vital role colleges play in our society by showcasing the breadth of their activity and the ways in which they transform lives and communities.

Tracy Aust, CEO and Principal, West Thames College said:
"I'm absolutely delighted that West Thames is the winner of AoC's Show your Skills Competition as part of the Love Our Colleges Campaign. This is just a glimpse into the fantastic work that FE colleges do, day in and day out, developing the skills of their students and preparing them for their chosen careers. All of this is made possible by the highly skilled and professional staff that we have.
This video is just one example of why FE colleges are indeed the anchor institutions of the local communities they serve and essential in meeting the skills gaps and challenges our economy faces. I'm very proud of our students and staff at WTC and a special thanks to our students in art and design, hairdressing, computing, construction and supported learning who made this video possible. Well done!"

Julia Belgutay, Head of Communications, Media, Marketing and Research, Association of Colleges said:
"As a team we have been blown away by the quality of entries, and the time and effort both students and staff have put into their videos. I'd encourage everyone to watch all the videos posted on social media under the hashtag #ShowYourSkills as they are a brilliant visual representation of the creativity and talent in colleges right across the country. Choosing a winner wasn't easy, but we were so impressed by the West Thames College's entry and believe them to be a very worthy winner. The video was completely student-led, and highlighted skills across a number of subjects.
Congratulations to West Thames, and huge thanks to all who entered."

Daniel Wells, Business Development Manager, Irwin Mitchell said:
"I was amazed by the creativity of this year's entries and how well they engaged with the theme. The amount of time, effort and care that the colleges put into their entries should make them feel rightly proud. It has been a privilege to be part of the judging panel and to play a part in Irwin Mitchell's contribution to Colleges Week. Many congratulations to West Thames College for their outstanding entry."
Check out our winning video below!