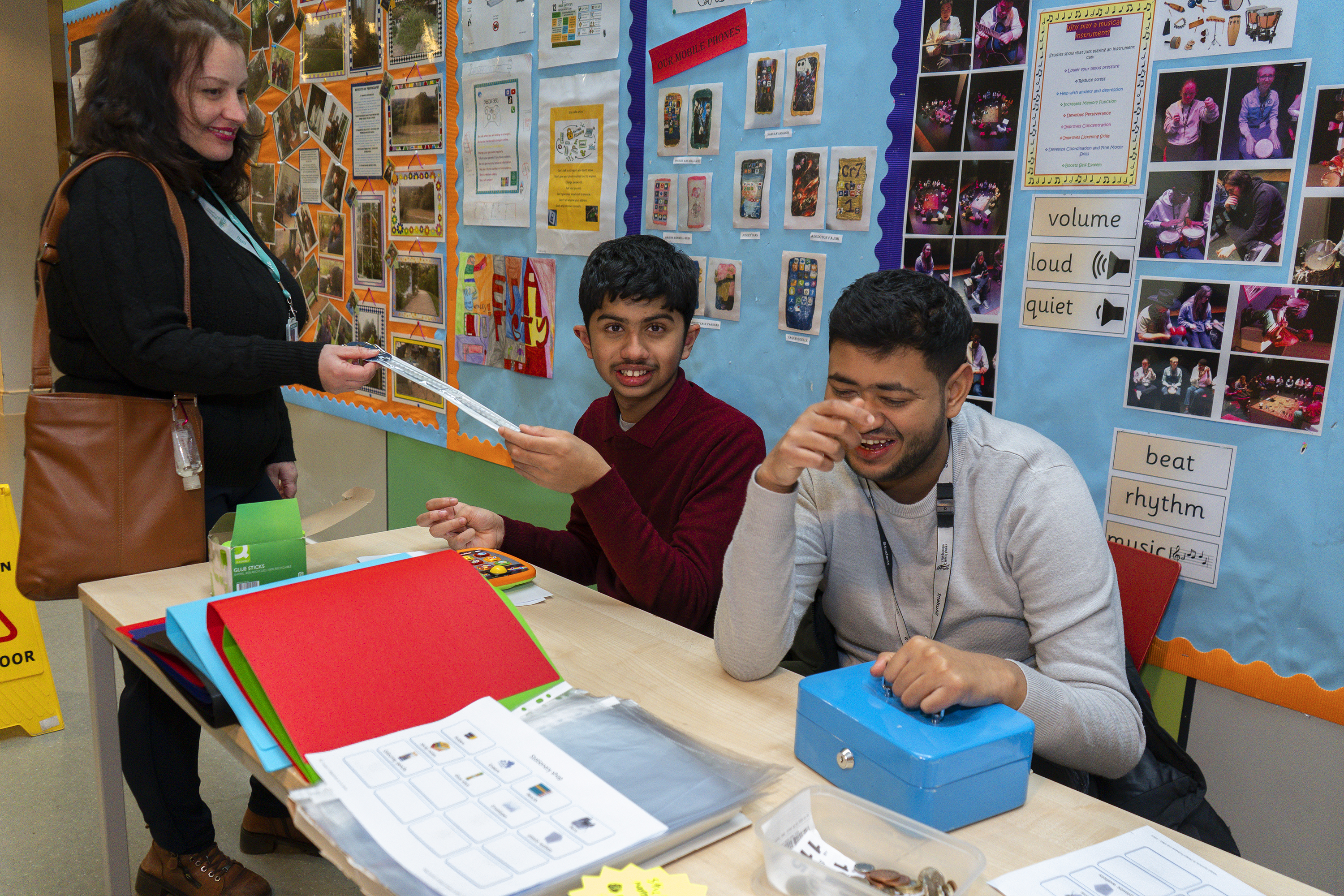 Seema Malhotra, Member of Parliament (MP)for Feltham and Heston, recently visited The Skills + Logistics Centre, championing the role of skills and recognising the need for a clear skills strategy. As part of this, we discussed the significance of green skills in contributing to to a highly skilled and sustainable workforce for the future.
The visit was a great opportunity for our MP to explore the college's newly refurbished motor vehicle workshop and see first-hand the progress we've made in green skills.

Seema Malhotra MP said: "I was really pleased to visit West Thames College and the Feltham Skills + Logistics Centre and see some of the opportunities being created for green skills and logistics training.

"We will work with colleges to develop the skills Britain needs through a pause and review of the disruptive defunding of qualifications, simplifying the funding landscape for colleges and establishing a new body, Skills England, to drive our national ambition to upskill our country."

Seema was welcomed by our college staff and students, who expressed their gratitude for her long-standing support not only to the Skills + Logistic Centre but to the college as a whole.

Engaging in discussions with our college leadership team, Seema placed great emphasis on the importance of careers advice and guidance for young people. She stressed that providing accurate and comprehensive guidance is crucial in enabling individuals to make informed decisions about their future aspirations.

Seema also highlighted the significance of apprenticeships in bridging the gap between education and the workplace. She recognised the need to increase apprenticeship opportunities, to ensure that young people are equipped with the necessary skills and experiences required by employers.

Tracy Aust CEO & Principal – West Thames College, said: "It was great to meet with Seema today at our Skills + Logistics Centre and to discuss with her the skills and challenges that we are facing as a sector.

We were pleased to share with Seema the work we have been doing around skills at both a local level as well across the West London patch, working in collaboration with our partners. This included a visit to our newly refurbished motor vehicle workshop, highlighting the progress we have made in green skills. We are excited to continue to work with Seema as she takes on her new role as Shadow Minister for Skills."

Beverly McGuire, Director of Skills + Logistics Centre, said: "It was a pleasure to meet with Seema today and to hear about the positive discussions that are taking place, particularly in terms of careers advice for young people and apprenticeships."

Learn more about our Motor Vehicle courses.
Start Here Go Far.