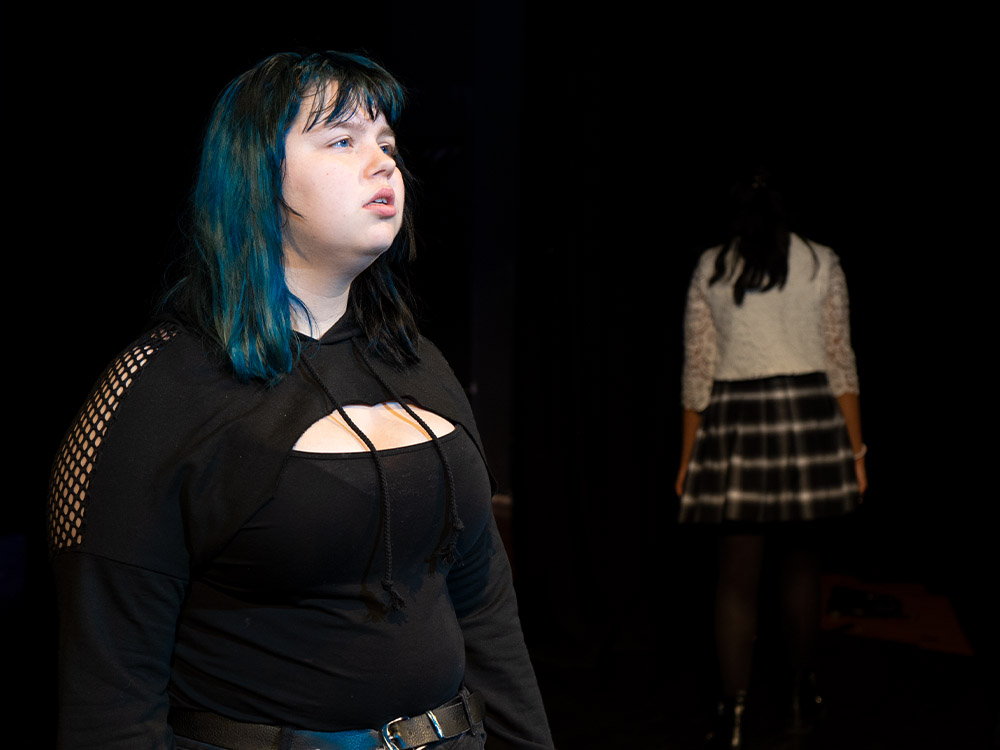 Level Three Performing Arts student, Charlotte Beaven, has had her first play performed at West Thames College. The play is called' Who Said Good Girls Can't Keep A Secret' and it premiered at the College's Endeavour Theatre on Thursday 26 May, 2022.
The response was staggering and the audience feedback left Charlotte in no doubt that she had a potential 'hit' on her hands. This success has spurred her to write more plays and her second piece is nearing completion.

The play is both a murder mystery and a complex psychological thriller. It focuses on the chaos brought to a school by a new student, Evelyn Winters. Charlotte was inspired by 'dark high school dramas' she had seen on both television and in the cinema. She also read a variety of novels which explored murder as its central theme.

Charlotte said; "I wanted to write something original which could be performed by my class and which would present a challenge on every level."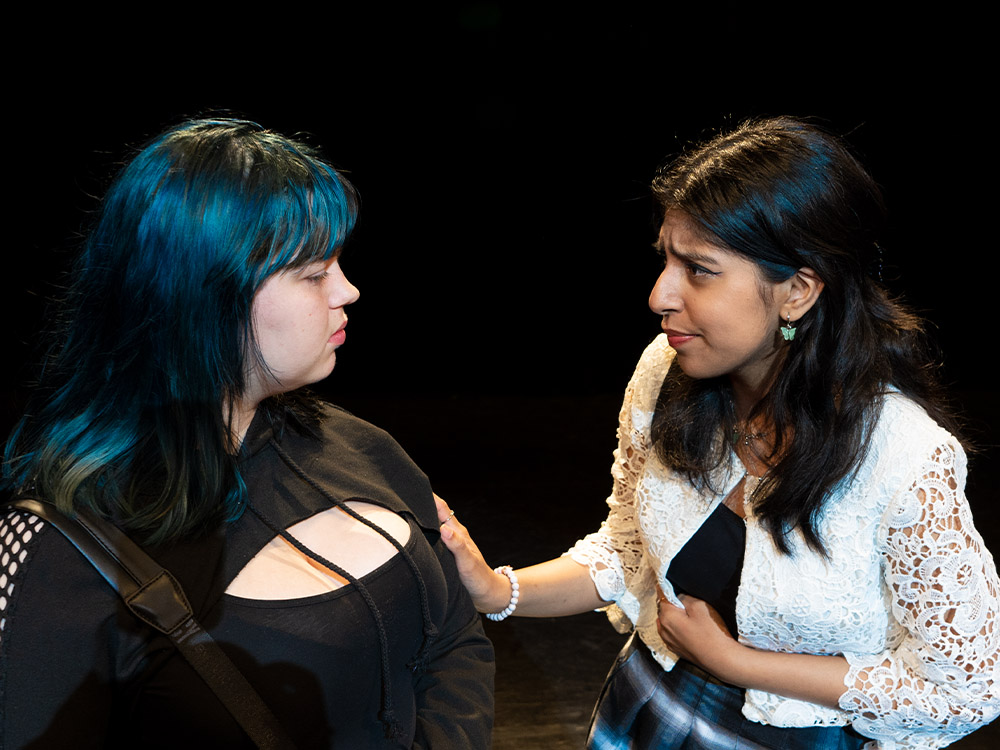 Charlotte intends to study English Literature and Creative Writing at The University of Northumbria. She feels that her choice has been influenced by the incredible opportunities given to her at West Thames College "When I started in my first year I was lacking in confidence and unsure about almost everything. As the months passed I realised that I could do it! My tutors made me believe that anything was possible. I performed in a variety of plays, I had the opportunity to be involved in film projects, I went on some brilliant theatre trips and I have made some lifelong friendships."

Follow in Charlotte's footsteps by checking out our performing arts courses here!