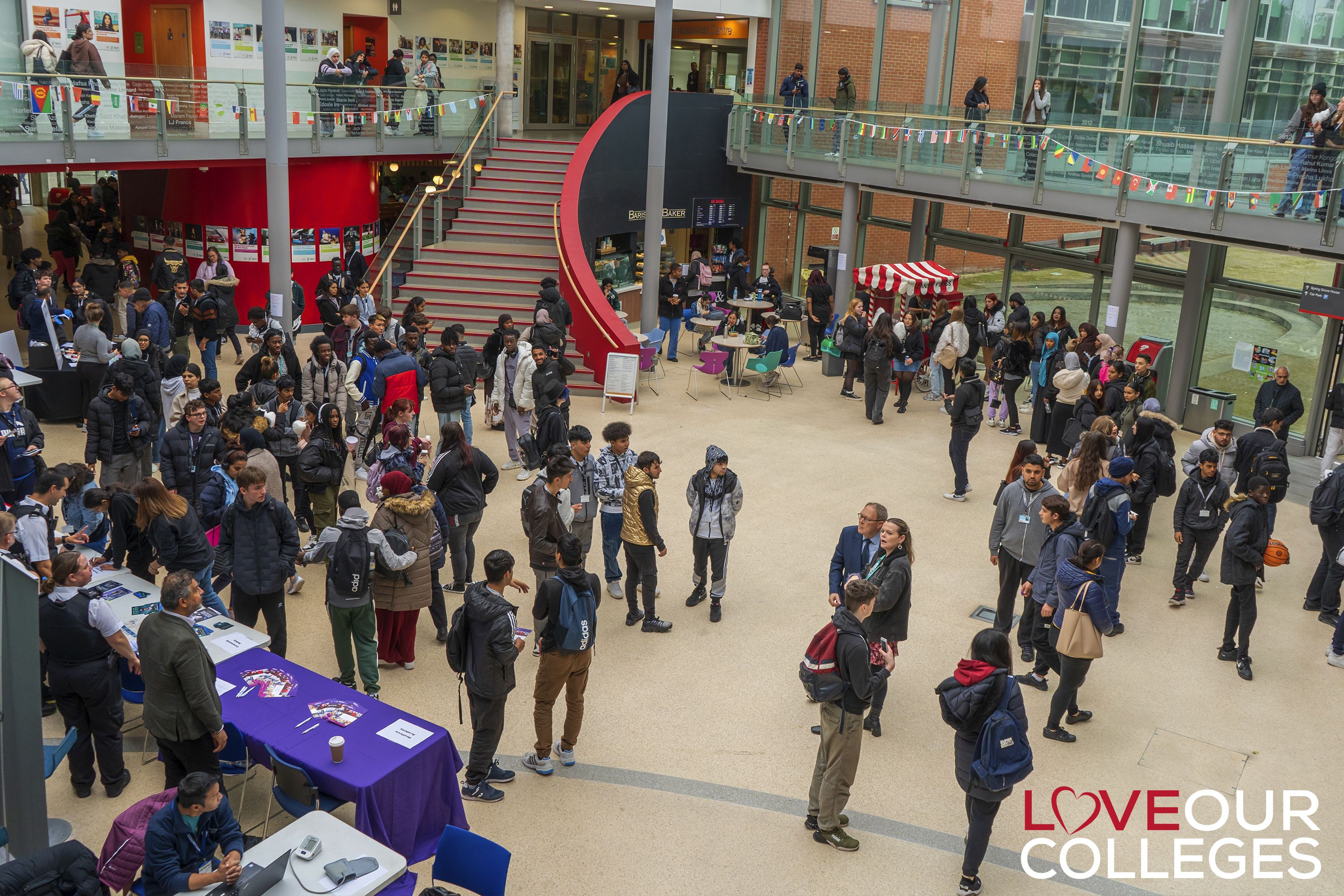 We have been celebrating #LoveOurColleges the past two weeks, which has been filled with many events, wonderful activities and achievements in the College.
With a firm dedication to academic excellence, community participation, and real-world training, West Thames College has established itself as an inspiration of success in the field of further education. As we celebrate the "Love Our Colleges" campaign, it is essential to acknowledge West Thames College's exceptional achievements and the transforming influence it has on students' hopes and dreams.
Here's some of the highlights of what has been happening - it's been a busy one!
Before Love Our Colleges weeks officially started, we welcomed Seema Malhotra, Shadow Minister for Skills and MP for Feltham and Heston, to our Skills+Logistics Centre in Feltham to visit our newly refurbished motor vehicle workshop.
Week 1
Show Your Skills Competition - We started off Love Our Colleges with entering the #ShowYourSkills competition that was initiated by Association of Colleges (AoC) which were running across their social media channels. We can announce that our entry (created by Digital Marketing Officer Mahna Kasraee) was selected as the winner of the national competition!
Check out the winning video below:
Open Day - On Tuesday 10 October, we hosted an Open Day at Feltham. Potential Students were able to have a tour around the building and watched demonstrations from our teachers in the workshops. As well as this, we also highlighted World Mental Health Day with staff embracing yellow attire to work.
Student Enrichment - To top the first week off, students were involved with activities and events with local employers. Our media students went to visit Sky Academy Studios, and The Body Shop visited our Beauty students at Isleworth Campus. As well as our Football Team winning 14-0 against West London College.. Well done boys!


Week 2
Student Show Your Skills Competition - The second week kicked off with announcing the winner of the #ShowYourSkills competition for our students. The winner was Amanuel Hailemichael, who is studying Computing, by showcasing his amazing skills in painting and sculpture. He has won a £50 Amazon voucher for his efforts!
Special Visits - Business students had the opportunity to visit University of Sunderland at their London campus this week for a taster day, as well as having a visit from the New Zealand High Commissioner in Spring Grove House. Heathrow Academy also visited our ESOL students and spoke to them about jobs and careers in the industry.
Black History Month - We had the pleasure to invite performer BREIS into the Isleworth Campus to perform inspirational rap songs to students, that looked at themes of identity, aspiration, growing up in London and more as part of Black History Month.
Freshers' Fair - Students were involved in the annual Freshers' Fairs at both campuses, with a lot of freebies on offer for the students, as well as a rodeo ride and a DJ to enjoy. With many organisations attending such as St Mary's University, London Fire Brigade, West Side Radio, More Life Hounslow and more.

Youth Hub - We launched our Youth Hub at Isleworth Campus. The hub, which is in partnership with Hounslow Job Centre Plus, was officially opened by representatives from Heathrow Academy, JCP, Work Hounslow and Career Camp attending.

National Courier Awards - We celebrated our Level 3 Freight Forwarding apprentice Remi Collin, who received an award for the 'Apprentice-Next Generation' at the National Courier Awards 2023 in London.

School Liaison - And finally, Jeeten and Mollie (part of our Outreach Team) were invited to attend local secondary school, Heston Community College, for their careers fair to talk to students and parents' about our courses, as well as inviting them to our next Open Day.
That's a wrap.. until next year!